Drip Irrigation Systems
Niagara Automations offers irrigation solutions for a sustainable agriculture. Niagara designs and develops Irrigation Systems/Controllers to help farmers to grow more with less water, labour and electricity. Niagara Automations is the first in India to introduce GSM-based Pump Starter and Controller.

Niagara Agri Automation Products provides an efficient and user-friendly technique to water the fields without going to the field or to the pump set wherever and whenever the farmer wishes to do. Scheduling & Monitoring your Irrigation has become a very easy and smart way to manage with help of our Niagara Mobile App.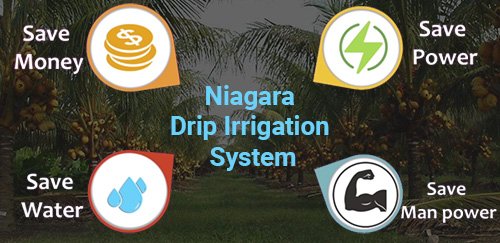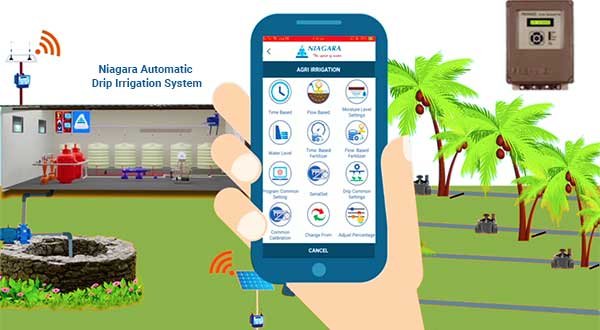 The Irrigation Automation system manages irrigation, fertigation and pestigation process as a whole. Niagara Automatic Irrigation system controls irrigation valves, motor starters, water filter flush system and fertigation system. This system is entirely an automated product, where the user can schedule, monitor and control the supply of water from a remote location.

Niagara Drip Irrigation Systems manages multiple water sources like bore well, open well or pond, monitors water levels which are connected with the farmer through GSM network and the farmer can operate from his Smart phone.